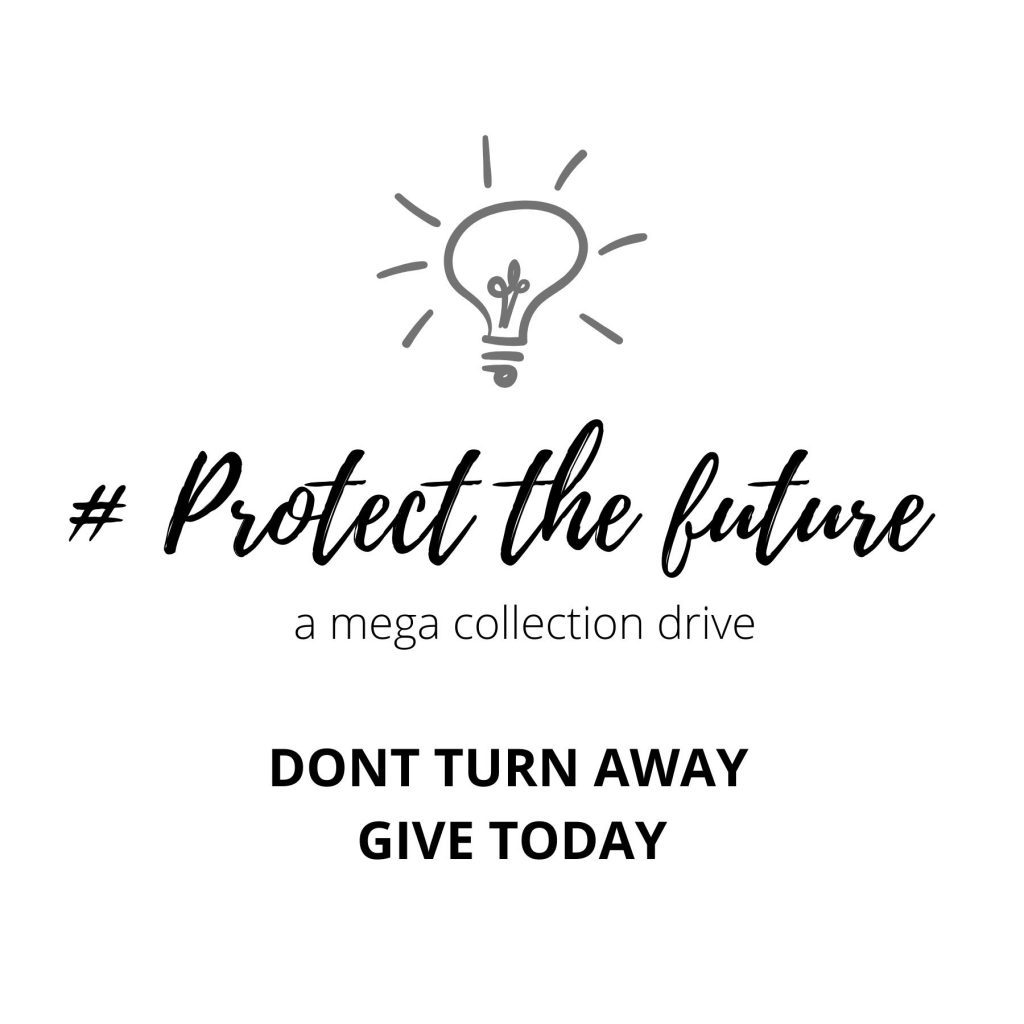 A Mega Collection Drive With Team ' Goonj '
A important phase will be remembered by all ' Covid-19 epidemic '. This was the struggle everyone had. There were numbers of consequences of this widespread. Many became unemployed, many lost their lives, work at office became work from home, many became isolated, Many divines (soldiers, doctors, police, grocers, vegetable sellers, medicals, hospitals, government and all people related to this field) played with their lives just to protect us, many becomes helpless, many enjoyed as vacation and many travelled more than 1200 kms to protect their families and survive in this epidemic.
Thinking about the needless and low earning families that are facing issue during Covid -19 Pandmeic we decided to do something big for them. Fortunately sometime later we got a great opportunity from Goonj to organise a mega collection drive where we had to collect shareable/usable clothes, toys, utensils, board games, dry ration, food items, medicines, masks, sanitiser, sanitary pads, books, bags, shoes, bottles, stationary, etc.. and deliver it to team Goonj, so that they can provide these resources to the wellness wishers. This was also part of our CAS project to ensure a good result. We were supervised by Falguni maam (CAS Coordinator) and Samkit sir (Schools Events Executive) during this event and they were in frequent contact with team ' Goonj '.
This experience was also a service as action to achieve the goal of no poverty by giving poor families some good supply of resources, Zero hunger by providing fresh supply of ration to needy, reducing inequalities between rich and poor by sharing our resources with less earning families and Sustainability after covid-19 impacts by giving some usable things that can cover their savings or loss during Covid-19 crisis.
Event was conducted on 21st March 2021 at VR Surat and on 22nd March 2021 at Ashirwad Park Surat. Prior to the venet for reaching out maximum target audience for maximum collections we created two posters attached below and posted them at as many social media platforms we could. We also printed some posters and attached them at school at different places. We even conversed with our schools teachers to reach out maximum number of audiences. Supervisors also posted them at schools social media platforms and website. Goonj also updated details in their website. School teachers and staff members were also written and email about this.
Posters By Us :
Poster 1 : https://drive.google.com/file/d/1CLN9mxsYHR-2QqDtUxMBRwohNuO7r1D5/edit?userstoinvite=%22%22
Poster 2 : https://drive.google.com/file/d/19FuFdFraqnRRTx3-aQSUtLv5k4Ijp3r3/view?usp=sharing
Thankyou Card :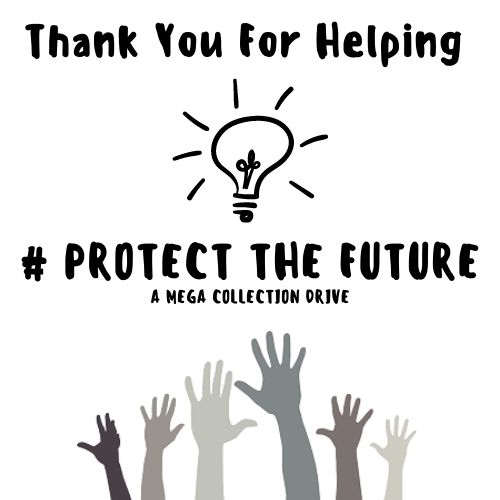 Poster By School :
Evidence of Social Media Posting :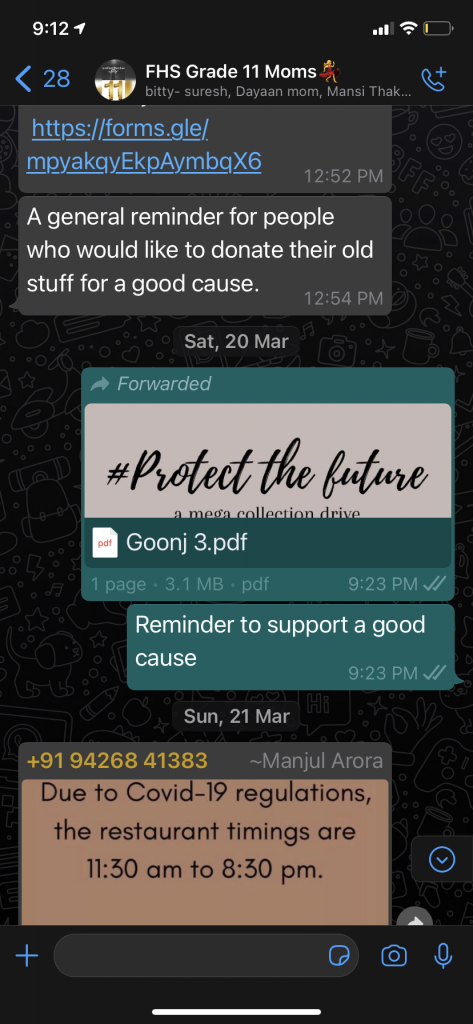 Learning Objectives Achieved :
LO 1 : Identify your own strengths and develop areas for personal growth.
During this experience I got to know that I was good at graphic designing and had well aesthetic sense from my peer. I also got to know that I create good tagline and slogan to promote a event. But, also realised that I need to be more confident while speaking to others and should improve my communication skills with others. I also realised that I should be more cooperative and patient with other team members during any of the projects. Also should divide opportunities equally to every member so that worload be the equal for every member during any of the project.
We had many strength/benefit in this project one of them was that after Covid-19 crisis many people were ready to give resources that were non-usable to us. Other one was that we could reach out cost free and easily to large group of target audience using social media. But, again a weak point was people were not ready to leave their houses due to resurge of Covid-19 cases in our city.
Fortunately we collected good enough resources but then later we realised that more ways could have been used to reach out larger target audience. Like printing banners and putting it in posh areas, nearby society and big landscapes. As during the event we got to know that some of them didn't got to know about this using social media platforms or posters placed at collection spot. We also found out that venue could be more better if it would be outside of some large residential areas and easy to reach.
LO 2 : Demonstrate that challenges have been undertaken, developing new skills in the process.
There were many challenges during this project. First we planned out to have our venue as VR surat and updated to our supervisors. But then while communicating about it with parents we got to know that it could have been better if you would have done nearby large residential areas. As we could also ask the people going in or out to bring some donations if they had and would be easy location to drop things. But unfortunately venue once approved could not be changed and decided to do it on VR only.
After all planning was done we were almost ready to conduct the event at VR surat on both the days. We had created the posters, had started social media advertisement, school had started advertising it, Goonj had updated the details of it online and we were going to print the posters. But, due to Covid-19 cases resurged malls and large crowd gathering areas should remain close as per SMC's new guidelines on weekends. We thought to change the venue for both the days but as per Goonj regulation venue could no be changed just be added this lead to addition of venue on 21st march which was Sunday.
We had also planned to print up huge size banner and put up on VR surat, Rahul Raj Surat, Shott Surat and near huge residential areas. But due to covid-19 issue everything got disturb and there were many last minute change in venu. We also got final confirmation for VR surat late approx one week before and everything got delayed. Even we could not print huge banner of poster during event. Fortunately we could put small posters in society and school. Our expense also overshoot from the risk assessment done as VR had given us last minute requirements to be fulfilled to conduct the event.
LO 3 : Demonstrate how to initiate and plan a CAS experience.
This was completely a huge project. It involved huge planning and initiation. Planning out how will the event go, what resources we will need during the event, where will event be conducted, creating up the poster and posting them timely, to be ready for any last minute changes. Organisation of data in structured manner in the poster was a big job. Dividing the roles and opportunities equally.
We had to make a proper foolproof plan for collecting the materials, sanitising it, adjusting them in transport vehicles and then packing them and re-transporting it to school. Planing of budget and expenses so that it doesnt overshoot the risk assessment. Planning up and ensuring of the covid-19 protocols to have safe and secured event. Planning of how many packaging boxes will be required and where to put them at collection area.Who will bring what and ensure every thing goes right. Atlas management of time and initiation of the whole plan.
LO 4 : Show commitment to and perseverance in CAS experiences.
We has issue of change in venue due to covid-19 resurge and thought to not do the event. But later me and my peer realised about the purpose of our project and made it as our prior responsibility to end it with a successful response. I also sometimes seeing my peers participation tried to back out of the project and make it a single handed cas experience but then tried to resolved the issues with my peer and coped up the internal conflict rising in me. It was difficult for us to collection the donation following Covid-19 protocols and segregating the items but atlast we managed them. We also had feared or coming in contact with Covid-19 virus due to surge in cases but then had to do it to support a good cause.
LO 5 : Demonstrate the skills and recognize the benefits of working collaboratively.
Working collaboratively gained us many benefits. We could reach out to more number of people. Work becomes easy by dividing and completing it. Opportunities and workload distributes and chance of delay or failure decreases. We could get more ideas to advertise about our event more. Collision of two different thinking process. We could also find out more cons of any ideology prescribed so that the whole planning and initiation of the event becomes flawless and more fruitful.
Sometimes working collaboratively becomes difficult due to peers being unknown to each other or supporting two different conceptology but in this case working with my peer was not very difficult for me in this case as the one whom I did this project with was my close friend. We were more open minded towards each others and collaboration became much easier for us. We divided the roles easily with internal deadlines so that end moment workload doesnt increase and disturbances became lesser. We could also add out post to more number of accounts so that posters get more viral.
LO 6 : Demonstrate engagement with issues of global significance.
Covid-19 epidemic has almost affected everyone in the world. Many skilled labours lost their jobs. Many enterprises and industries stopped functioning. Many lost their total savings fighting against covid-19. The most affected were low earning families who didn't even had money to buy a mask or sanitiser to protect themselves or have a proper day time meals. There were given food, mask, sanitiser and water by government but that was not enough to recover their savings.
India has a huge percentage of population living below poverty line or lie under low earning division and again the economic crisis appeared due to Covid-19 which has worsened their conditions. They lost their total savings fighting against this and didn't have any money or resources to protect their families and themselves.
Hunger is another big issue after poverty in India. Small innocent kids dead in hunger strike every day and night. Attending school for 8 hours without any served or packed food and water. Millions of families doesnt get a proper one time meal either due to some crisis, unemployment or mass starvation.
Class discrimination another major issue in our society. It is a big emotional trauma over the whole country. Just to some people are unemployed or earning small about of salary they are being discriminated and disturbed mentally. Every day a new issue everyday their conditions worsen and makes them quit their life. One major cause promoting this is higher import of foreign products compared to export and less manufacturing of products in India. Through this event there will be some reduction in this kind of discrimination as we are showing the world that sharing the resources with these wellness wishers makes a great change
Sharing these resources that were dumped in storage areas of high earning families will make a big change in families facing struggle of money and these products would be consumed more until they aren't torn or becomes non-consumable. These products will also be more sustainably used by these low earning families.
To help the ones facing injustice and wishing recovery of their savings. To help the low earners. To stop the daily hunger strike and reduce discrimination between poor and rich. To solve the above issues. We conducted this event where we almost collected 7 boxes with full clothes, stationery, books, bags, bottles, toys, board games, block puzzles and etc.. and delivered it to Goonj to from our side.
LO 7 : Recognize and consider the ethics of choices and actions.
My parents sometimes forced me not to do this event. As they didn't liked the resources that were being collected and bought at home during and fear of me or any family member being affected from Covid. They often offended me from doing this. But I stucked through my mission and responsibilits and successfully completed this event.
We also had fear of donors/resource shared being affected by us if we by mistake get in contact with Covid + person. But to overcome that we took care of all Covid protocols and ensured every safety measure. Frequent sanitising of things, following social distancing and collecting the materials using gloves.
Thus to conclude,
# One donation = One live
# Share before it's too late.
# Don't turn away give today.
Evidence :
VR SURAT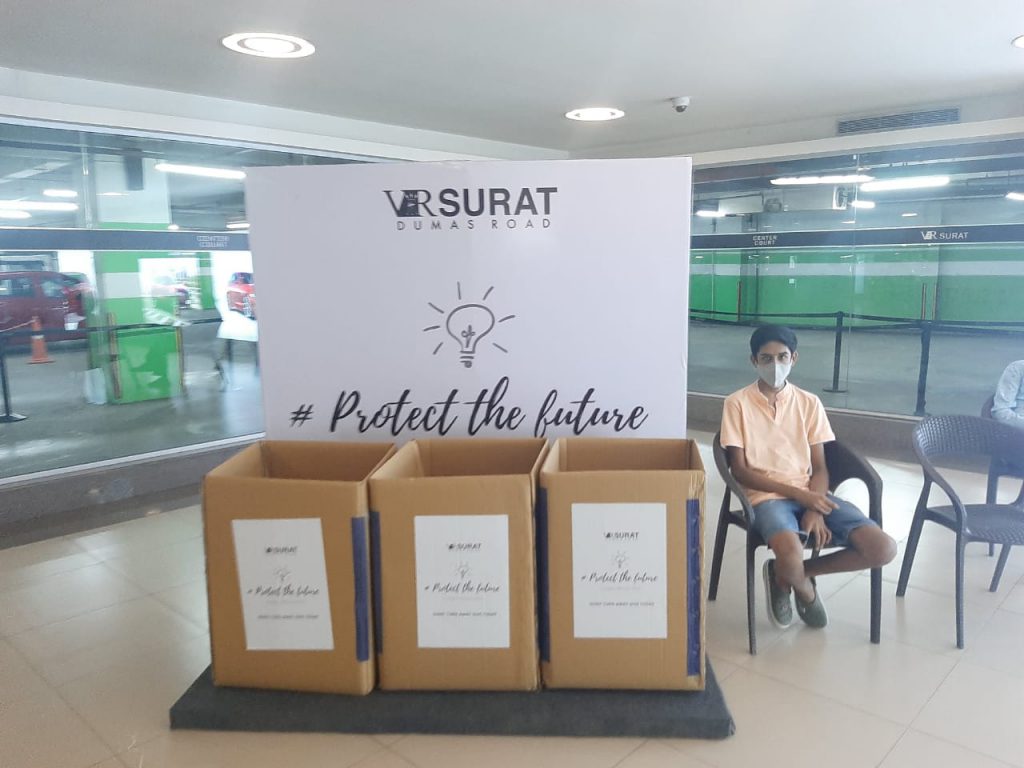 Ashirwad Surat
Extra Collection from the one who cannot come at the drop centre
Dropping boxes at school & Photo with our supervisor :