Along with a couple of my friends, we had been interested in baking and wanted to learn a bit more about it. I wasn't one to enter the kitchen ever before this, but baking had sparked an interest in me, and I wanted to try it out. For this experience we decided that we would learn how to bake a few basic things on our own (whatever we wanted), and then share recipes or experiences later. When we all become a bit more adequate to be able to bake basic things, we would meet up and bake something we all knew how to do together, and then give that out to underprivileged children in our city. Disha footpath is a place where we knew a lot of underprivileged children lived, as a couple of us had visited that place a couple years back in a service experience of teaching them arts, so that's where we decided to deliver our baked items to.

LO 2: Demonstrate that challenges have been undertaken, developing new skills in the process

Baking itself was a big challenge, I never really baked or cooked before, so even if I had a recipe, it was a confusing task to go about, I was unfamiliar with a couple of ingredients, proper mixing techniques, like when making chocolate pops, I added a the required amount of water all at once which made the consistency too soft and lumpy, I had to readjust the recipe by adding more flour and other dry ingredients and later realised that the right method would be to add little spoons of water and mix the ingredients simultaneously. I also struggled a bit with preheating and baking my dishes, I would either forget or not check whether or not the item being baked was done or not, which would lead to burnt tops or unbaked liquidy cakes. I had to become more patient and attentive to be able to bake properly, my haste only messed things up.

LO 3: Demonstrate how to initiate and plan a CAS experience

While the first part of this experience was individual, we planned and set deadlines for us to learn how to bake basic things and then we decided on an item that everyone could make and the ingredients for which weren't too costly for us. We decided on an oreo cake and chocolate pops.
From buying all the ingredients, dividing the cost, finding a place where we could all meet and bake and then to pack up and take the baked treats to Disha footpath are all steps that demonstrate how I initiated and planned a CAS experience.
LO 5: Demonstrate the skills and recognize the benefits of working collaboratively.
Even for common dishes, everyone had different recipes which obviously led to conflict, but eventually by communicating and researching which recipe and ingredients would be more cost and time efficient for us, we choose that one. It was a lot of fun to be able to bake with my friends, and while baking is something that can be done individually, doing it together made the whole process speed up a bit, and made us more tolerant and patient with each other.
LO 6: Demonstrate engagement with issues of global significance
The second SDG goal is "Zero Hunger" and even though our experience wasn't on a very big scale, by baking a good amount of food and giving it out, we were successful in providing food to 25+ children who probably don't get enough food on a day to day basis.
LO 7: Recognize and consider the ethics of choices and actions
While baking, I had to ensure that I, and others washed our hands thoroughly before all actions, since this was food going to small children during a pandemic, and it can't be unsanitary in any way at any cost. We were also concerned about going to a rather unclean area to give out food while COVID was still prevalent and increasing in the region, but keeping sure that we wore masks properly and sanitised our hands as well as the hands of the people we were giving the food out to, made us feel safe enough to do it. These were very simple ethical choices, but all very important, while dealing with food, and young children with absolutely no easy access to medications.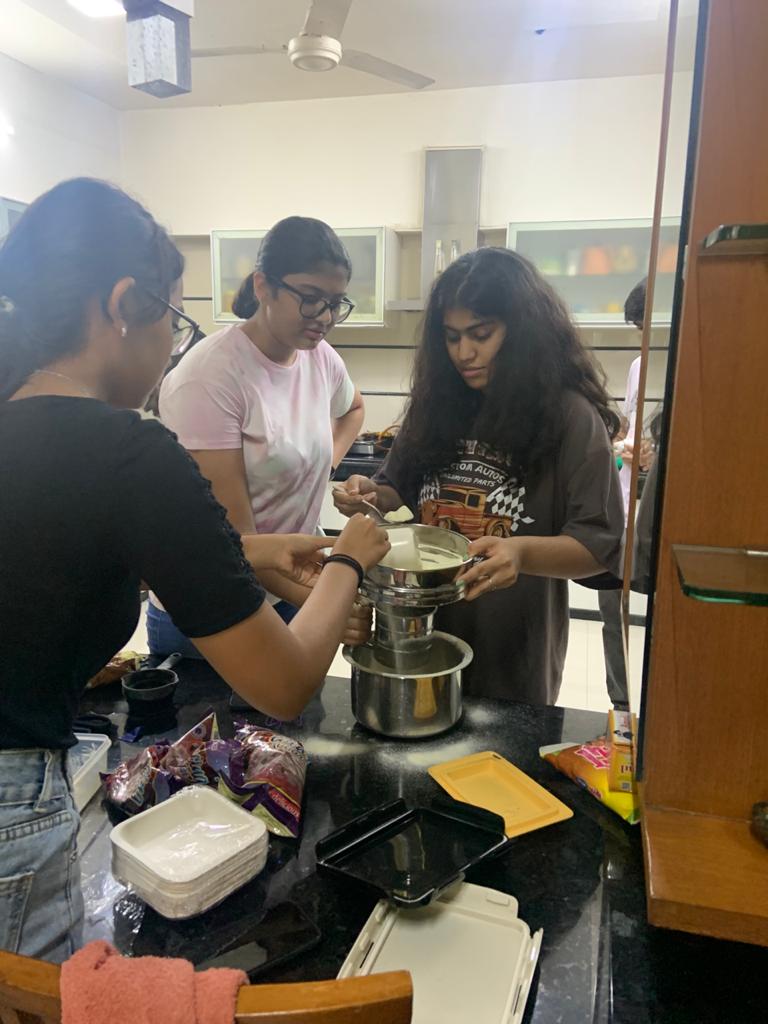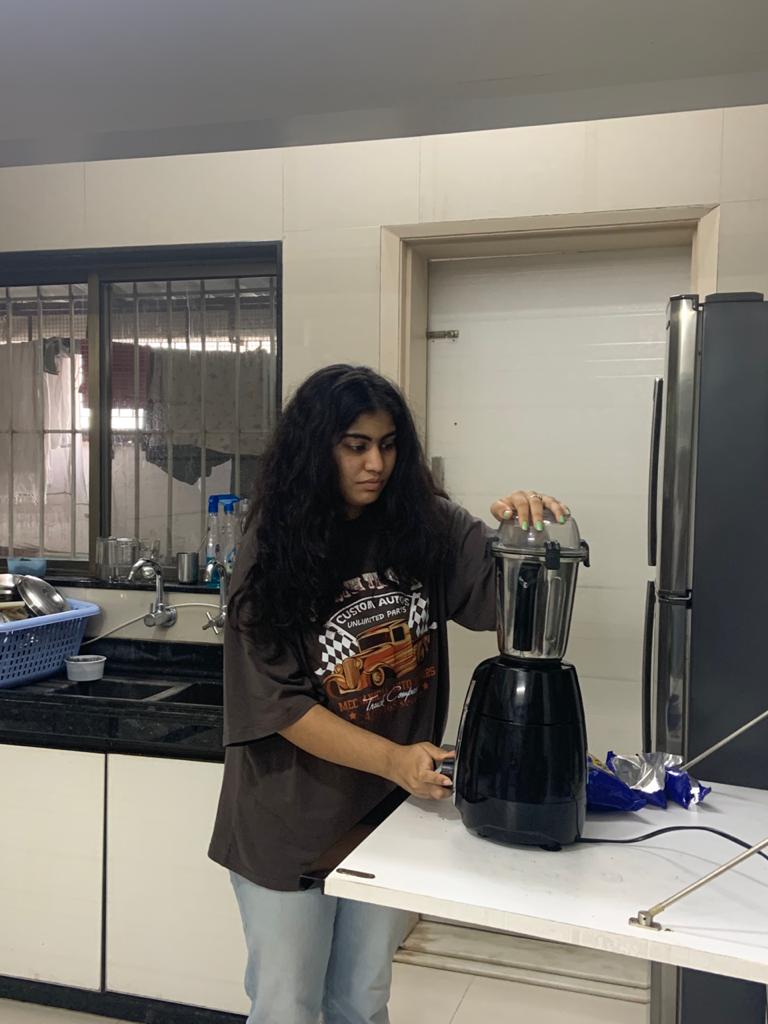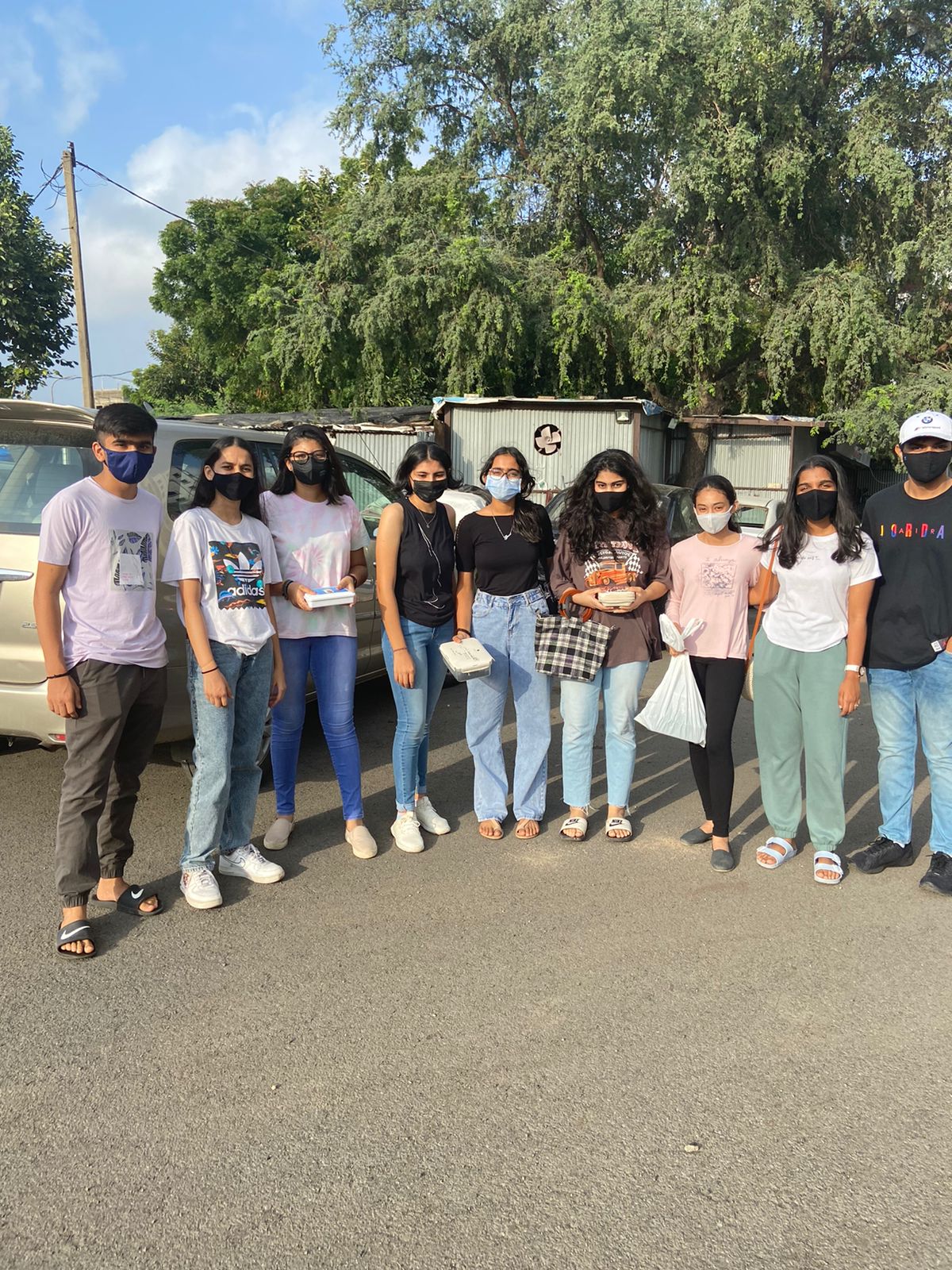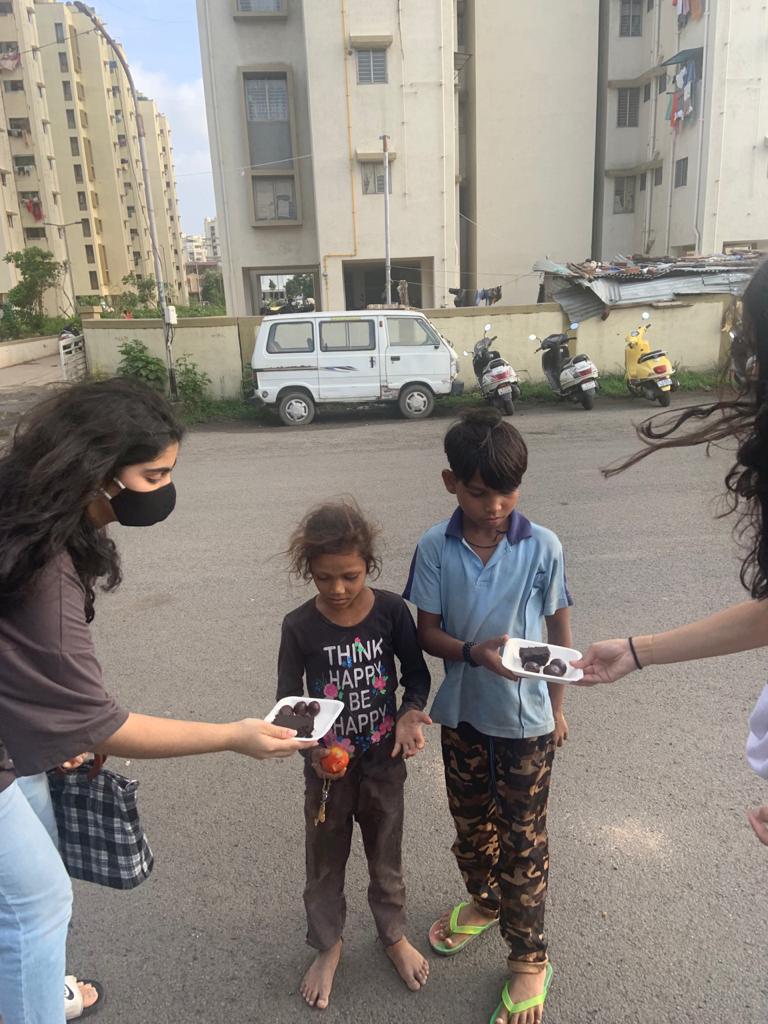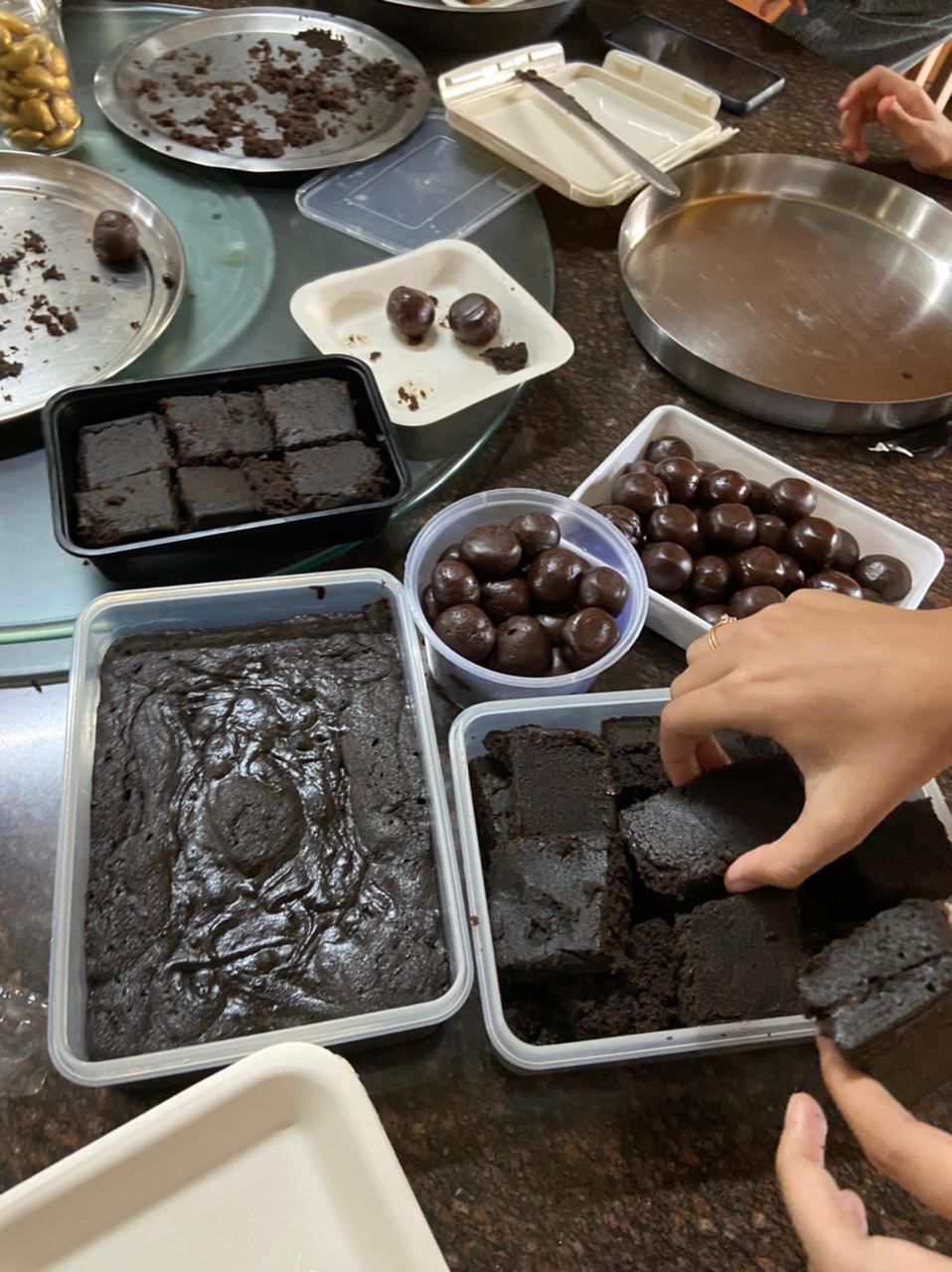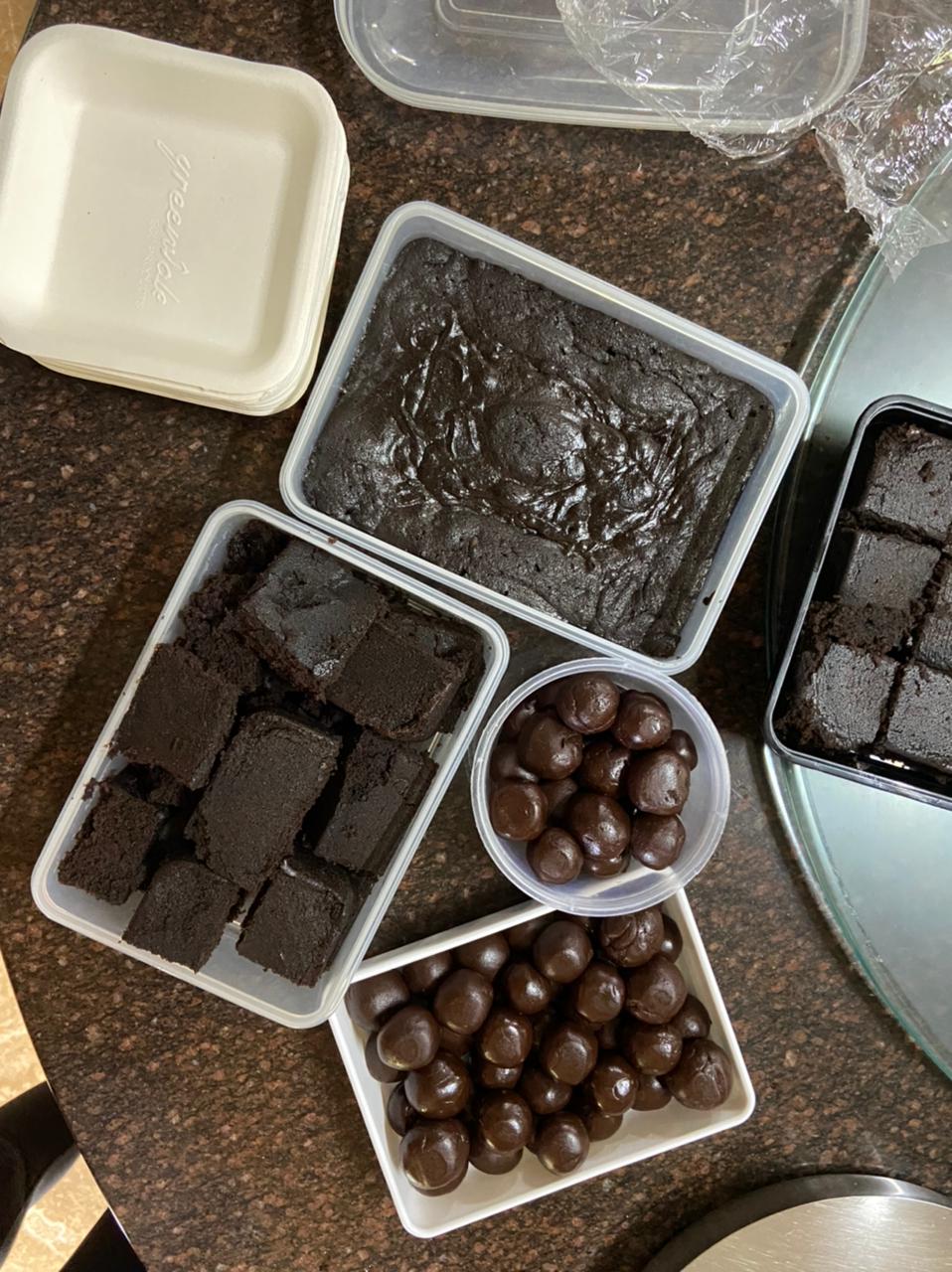 Learning how to bake: