We 10 people came up with the idea of a Debate club to give like minded people a platform to express their opinions and perspectives on issues of significant importance.We participated in, organised and helped other grades organise debates.
LO3-
The debate club was a completely self planned, initiated and executed project, where 10 people came together, and started a debate club based off our interest in debating about local and global issues. Weekly debates were organised in pairs along with different formats of debate like mock trials, mock MUNs, Oxford style etc. Informal sessions to discuss current affairs were held as well. A lot of planning and rescheduling was required to ensure that everyone could attend and we kept attendance sheets and took notes in every meeting along with recording the session for future reference. We approached several teachers to be our supervisor, but their schedules did not match, finally, we were recommended to Gagan sir, who agreed. We were also involved in planning 2 events for Grade 8 and 9 in collaboration with their teachers, which again required exhaustive planning for the content, roles and timings.To keep everyone on the same page, we even made a 'constitution' with all the rules members have agreed to abide by for smooth functioning. I am not very organised usually and procrastinate a lot, so participating in and organising debates, helped me improve time management and be more confident about my leadership skills.
LO5-
Since this was a club, collaboration and active participation and communication was essential from every member in order to keep it going, eg: voting on a topic/ time etc.. Firstly, we had to mutually collaborate amongst ourselves to decide some basic rules and preferred timings and frequency for having a debate, who would be responsible for conducting it etc. Then, we had to take majority votes based on option topics provided by the organisers and research/ plan the debate accordingly. This helped us make it convenient and interesting for a maximum number of people.
When organizing a debate, working with a partner, it helped not only in terms of making the workload more manageable while preparing introductory documents, but we drew from each other's perspectives and positive and negative experiences to ensure the best possible outcome for the debate. We could also moderate the debate effectively by taking notes and speaking turn by turn and got varied perspectives on good debate topics and more interdependence to ensure a successful and well planned debate.
Another form of collaboration included when we provided feedback to each organising team at the end of the debate and assigned debate roles to people those who had been reluctant to take them on due to underconfidence, which allowed us to be better prepared for the next debate and gave everybody a chance to improve their organisational and communication skills which was the purpose of the club as well. We also showed collaboration between ourselves and other teachers when we organised events 2 times for Grades 8 and 9 respectively, equal and timely division of roles and responsibilities according to everyone's preferences and strengths and weaknesses allowed us to be on schedule always and organise these events effectively. Everyone was easy and amicable to work with, I really enjoyed developing effective communication, listening, organisation and time management skills in the process.
LO6-
Through participating in the debate club, I got a lot more insight into issues at all levels, global local and regional. We debated on issues such as NEP 2020, The union budget, Sovereign state vs Intervention and issues, Handling of the Pandemic, Protests across the world for democracy, Growing influence of technology which may either directly or indirectly impact us. We engaged ourselves through researching in detail about the different sides of the issue( for vs against) and then learnt about different opinions and perspectives and accepted them. Next, we tried to come up with solutions which were a win win from all ends and talked about the practicality of implementing each. Which helped us realise the real life implications of each. These debates on pressing issues helped me realise that we are way more impacted by everything more than we think we are and it is important to assess it and change it if required, making them important to learn about. These debates made me aware of the power I hold and also made me way more aware of the realities at hand. They encouraged me to take action and it made me feel like a part of something bigger.
–
LO7-
Debating and organising a debate involves a lot of ethical decision making, Namely, when debating on issues, we need to make sure to respect every opinion and agree to disagree, it would be an unethical choice to disregard and act disrespectful towards someone by either using inappropriate language or making hurtful personal comments unrelated to their argument which could end up hurting them deeply if it is on a sensitive issue. The decision was between respecting the other person or proving your superiority.
Also, I ensured to never make a choice to manipulate a person's claims data or arguments either in real life/while debating or from the internet, in order to attempt to validate a false argument, as it would be wrong to do so, an ethical decision.Learning to accept when I was wrong and to not pass any incorrect information was important and the right thing to do, Learning about use of appropriate language while debating on sensitive topics was important as well, as it would hurt someone's sentiments and personal beliefs and give a very offending message,Also, we would not be proactive, as we would be changing the intentions of the publisher/ author for that data and hence, misuse it.
LPs
Knowledgeable-I demonstrated skills and knowledge about the debate topics.
Thinker-I often analysed other'd arguments and tried to counter them by providing thoughtful and reasonable evidence
Evidences
Session with G8: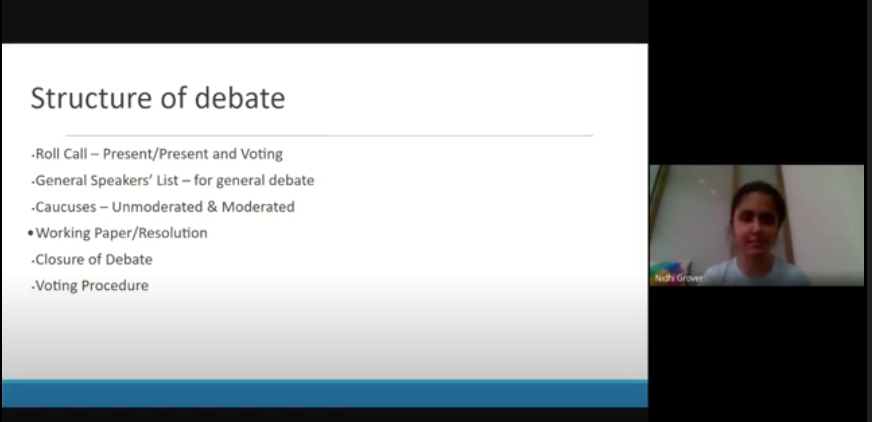 Participating in a debate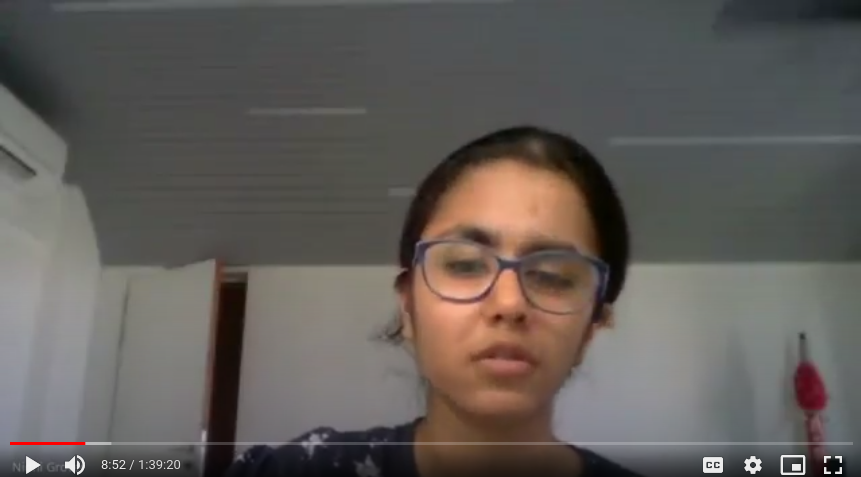 Organising a debate