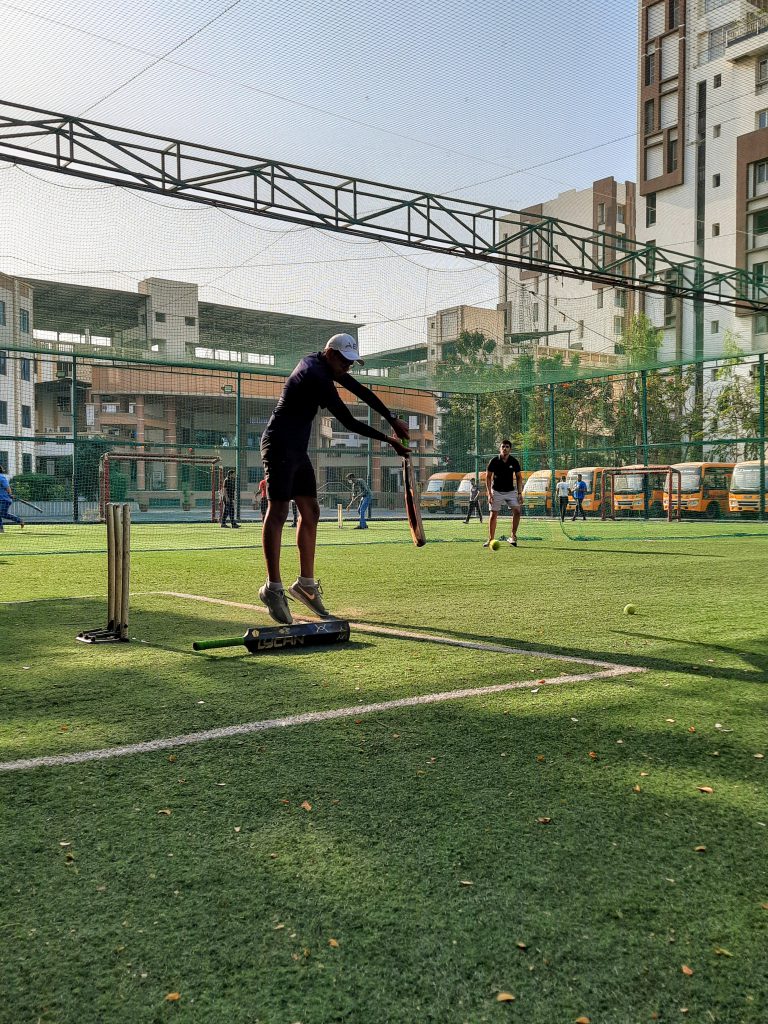 One of my favourite hobbies is playing cricket. Cricket was originally played in England exclusively by aristocrats, and as such it successfully upheld their lifestyle. Cricket is a team sport and that is why I like plating it.
LO1. Identify own strengths and develop areas for growth
I am playing cricket since a long time. I like to bat and also like to play different shots on the particular type of balls. My weakest stroke if a cover drive and I am trying to improve it with time. The picture above is the same shot but is known as a defensive cover drive.
LO3. Initiate and plan a CAS experience
I was playing cricket since a long time as stated above and that is why I thought of participating in the tournament. I scored a total 53 runs from all the matches. We were able to get into the semi finals but we didn't enter the finals.
LO5-. Demonstrate skills and benefits of working collaboratively
Cricket is a team sport where two teams play against each other. I was the captain of my team and it was my responsibility to keep my team at a better stand. I ensured that the players in my team have a good know how of each other so that there is no internal fights within my team. Working in a team helped me a lot as my teammates were also good and its only because of them that we were able to make in the semi finals.
Evidence: