COVID 19 is a serious pandemic and needs to be taken care of. People need to be aware of what they should do and what they should not in their daily life to stay safe from COVID.
LO1 – Developing content for the Instagram page was easy for me as I am aware of the tools in the software that has been used to make the post. Because of this, the time gap was filled as I would not need to google that how to use that particular tool.
LO4 – Commitment and perseverance were shown while doing this experience as I was punctual in posting on Instagram till all the data was not mentioned. And the experience was not done just for the sake of doing it, it was properly done and the ethics were also kept in mind and none of the content was copied.
Evidence :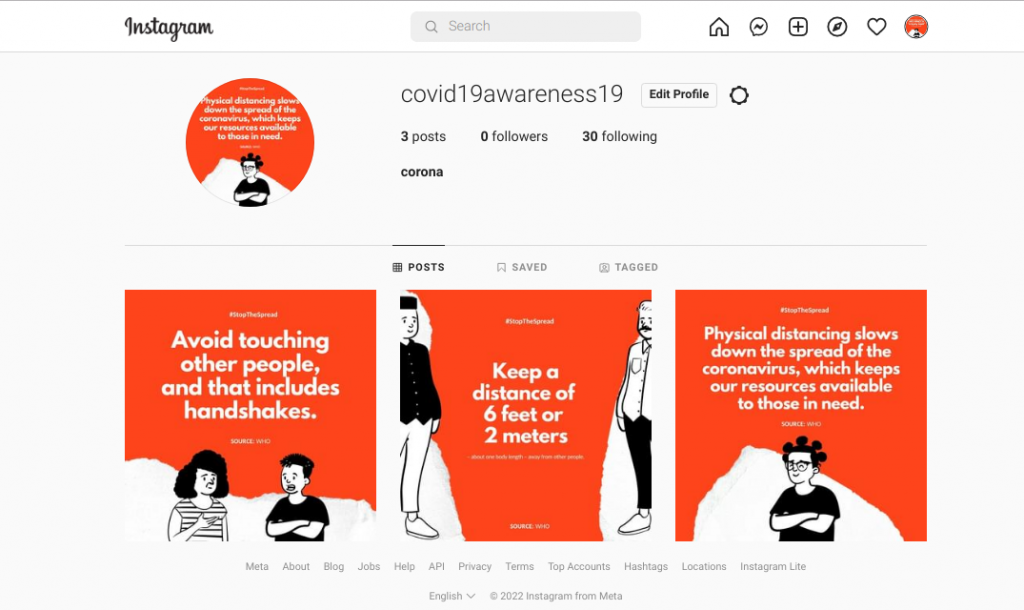 Page link – https://www.instagram.com/covid19awareness19/