As a huge football fan and someone who plays the game, I wanted to have a tournament that could help me enhance my football skills and also give others a chance to have fun. I pitched this idea to a friend, who agreed to organize this tournament with me. We started by asking for permission from the society head for using the garden, and here is the following letter for it:
After this, we listed down the resources we would need. We enquired about the costs, and finally, came to a mutually decided registration fee. We handed it out forms, which looked like the following:
Here is a photo of the Tournament: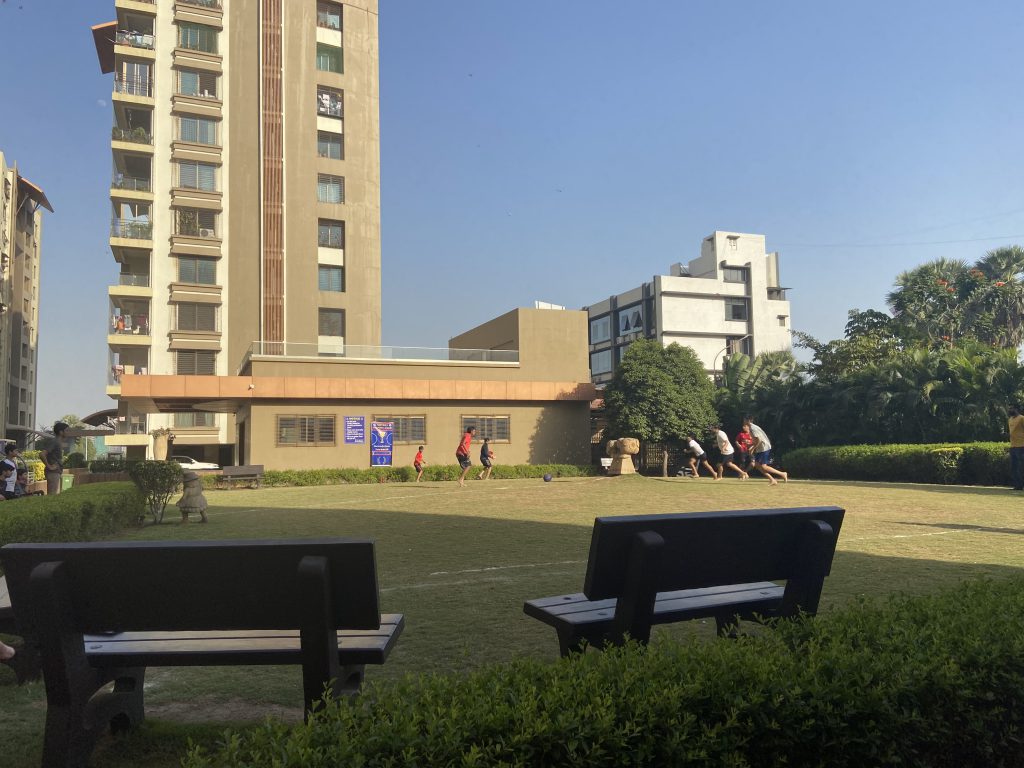 Components of CAS Catered:
Creativity: We designed posters, logos and other graphics of our own, like the ones as follows (although we did borrow some designs from already existing teams, in order to create hype, all of the original designs were cited):
Activity: I participated in the tournament and enhanced my football skills, which we rarely got to do due to the pandemic crisis.
Service: This tournament was open for the anyone in the society, so everyone could have fun.
Learning Objectives of CAS:
I could identify my strengths as someone who could head a team towards a goal (pun unintended), basically a leader. The areas of development I could find is to learn to listen to others. There were a lot of moments during the organization of the league where there were falling-outs, which weren't handled really well. However, we got through them and could come to a middle ground in the end.
The challenges that we came across were to try and market the league, handle the fee that we got, manage injuries and also arrange resources all by ourselves.
We initiated this experience for us, and for other participants. We asked for permission, arranged resources, and did everything independently.
Since we did this in our summer break, all of us could be committed to this task, and it's execution painted the picture perfectly.
Group-work certainly helped. While some of us went door-to-door to ask for players, the rest went out to buy resources. This, not only sped up the process, but also encouraged synergy for years to come.