I have a great amount of interest in cricket, I see all of the matches of the Indian cricket team, Ipl and other interesting matches. But I never used to play good cricket, I would just have good knowledge of the sport but I wasn't really able to perform when I used to play cricket with my friends or family. Later I decided to play cricket with my family every day to practice my game, luckily we have a cricket pitch at our society so me, my dad and my elder brother play cricket for 30-60 minutes of cricket daily. At the end to see the improvement I also played a box cricket tournament where my team secured the runners up rank.

Learning outcomes achieved :- L1,L2,L3,L4

Learning outcome 1 Identify own strengths and develop areas for growth
I identified that my strength was my knowledge about cricket, how to play under pressure, how to tackle certain bowls, or how to play according to the situation and many more tactites by seeing matches and podcasts related to cricket. And the growth area was implementing them.

Learning outcome 2 Demonstrate that challenges have been undertaken, developing new skills in the process
The challenge over here was giving my time everyday to cricket and also pracisting for 2-3 months while doing my ib assignments and studying. But to develop strength in cricket the most important thing is practice the more you practice the better player you are so which is why I took up the challenge to give cricket the required time to get results.

Learning outcome 3 Demonstrate how to initiate and plan a CAS experience
Firstly, I decided on how I would go about the plan as how would I practice daily, when would I practice and with whom. Then I decided that I would play after doing dinner with my family in my society. Later I convinced my family and made my schedule accordingly to take time for cricket practice. Later after a week it just became a habitat.

Learning outcome 4 Show commitment to and perseverance in CAS experiences
The activity needed a long term investment of time and which is why this also made the activity more difficult to achieve. As Practice is the main motto and which is why perseverance was important.
The commitment of 30-60 minutes daily was required to practice cricket. I have always been a person who works irregularly without a fixed schedule or time table but to adjust to having a fixed schedule was a difficult challenge.
Evidence: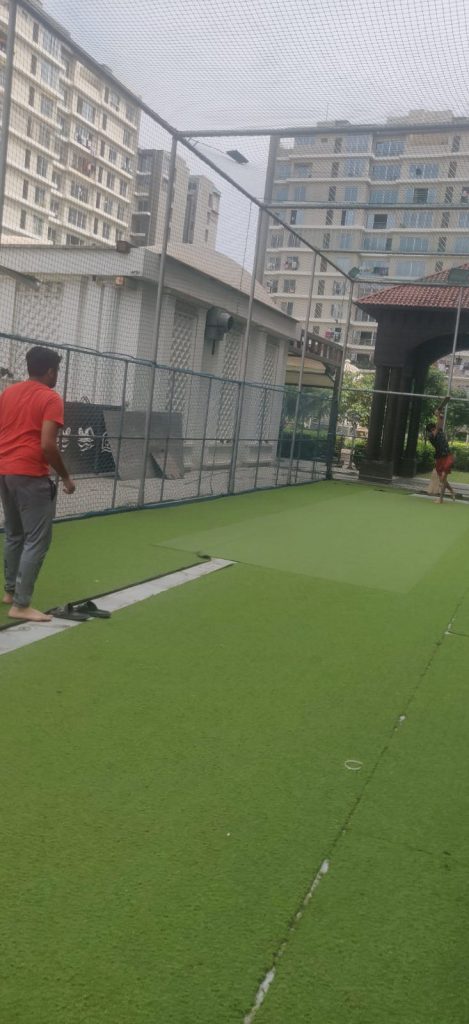 video :