WORKOUT I ACTIVITY, SERVICE
Workout is a very important part of life and I believe that everyone should indulge in such fitness activities. I did different training activities over a period of 4 months at home and sometimes in a gym.
L1 – Identify own strengths and develop areas for growth
Doing exercises has helped me realise my own weaknesses and strengths in the field. For example, I was not able to run for more than 5 minutes at 10kmph on the treadmill. To correct this, I increased my time gradually and thus was successful.
L2 – Demonstrate that challenges have been undertaken developing new skills
Several difficulties and challenges were in my way in this experience. I was not able to do several exercises like planks. Secondly, doing lunges was also challenging for me. However, I was able to do all of these exercises after a month, when I was used to it.
L3- initiate and plan a CAS experience
For this experience, I had to plan my diet and schedule accordingly. I did my workout after school and studies so that after the workout I get appropriate rest. It was mostly done in the evenings, except sunday which was a rest day.
L4-commitment to and perseverance
Doing any long term activity especially workout requires commitment and perseverance towards it. Many people give up after a few days of exercise without thinking about the benefits they may get in future. I have been doing workout for more than 4 months now and I hope to do it in the future too.
I have realised that this has not only helped me physically but also mentally. It makes me fresh and more importantly I feel satisfied and productive after doing so. It has made me fit and has increased my stamina, I do not get tired easily.
L5- Demonstrate the skills and recognize the benefits of working collaboratively.
I worked with my trainer and peers in gym and cardio training. By working with them, I developed the habit of participating in healthy competitions and working to learn new skills from them. For example, trainer taught us various new relaxation exercises.
My peers decided to teach these exercises to other people who came to workout and help them making their schedule (the exercises they should do on each day).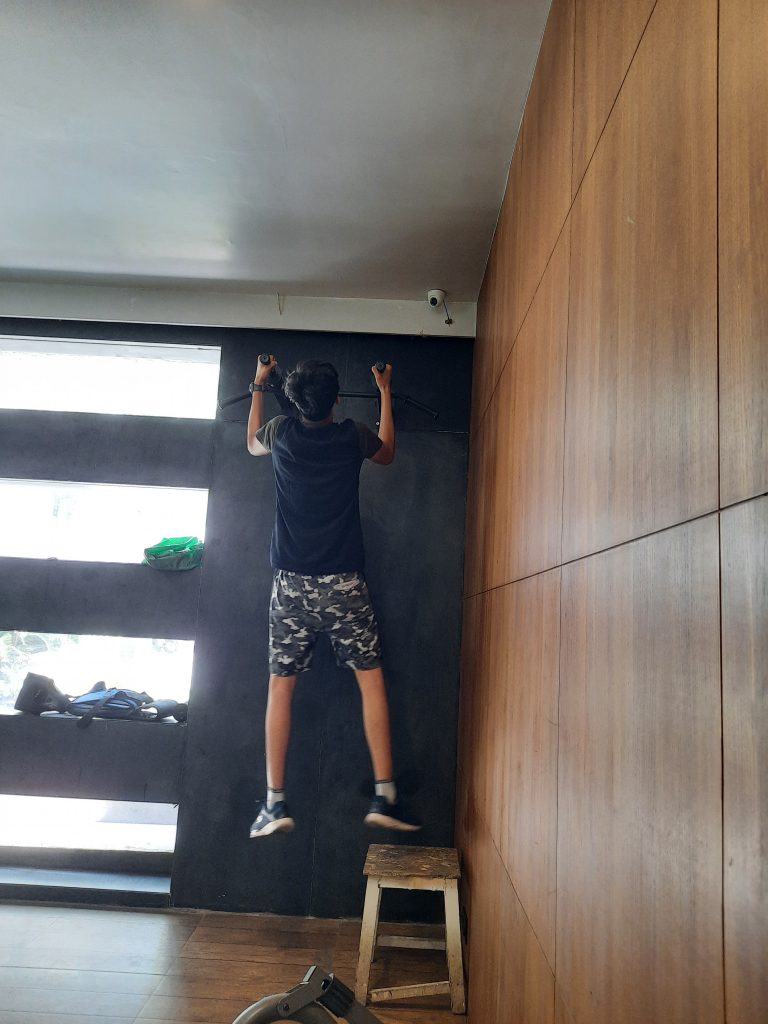 https://docs.google.com/document/d/1eYhlkMCKtQ3AqU57e9wl7KaMe7eTRt86Pgb8Vy_z9Tc/edit