Cricket has been a sport I've largely been unfamiliar with, just due to the fact that it never interested me. A lot of my friends had been urging me to participate in a cricket tournament with them, so I thought that I should take this up as an opportunity to challenge myself through participating in the tournament. The tournament was organized by society members, and it was an open invitation to anyone aged from 15-22. I signed up for the tournament, and ended up winning it without a single loss. Here is a picture of me lifting the trophy: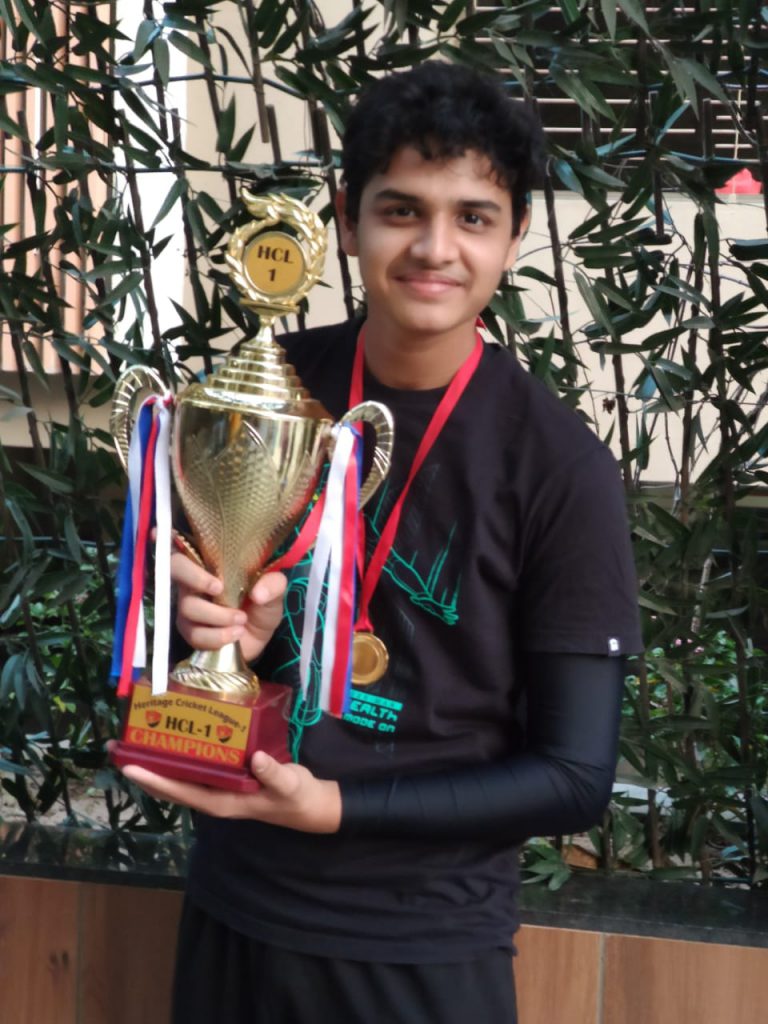 Here is the CAS component catered:
Activity: I tried to learn new balling techniques, and tried to refine my batting skills.
Learning Objectives of CAS:
I could identify my strength as a batsman, and want to develop as a baller.
The unfamiliarity of the sport really dug on the learning curve, but eventually I beat it and came out successful.
4. Since this was done in the summer break, I could give a lot more time to team practice sessions, and learning new techniques in cricket, thus committing to the experience.
5. Since cricket is a team sport, I learned to coordinate with fellow team members to ensure that we put in our best performance.